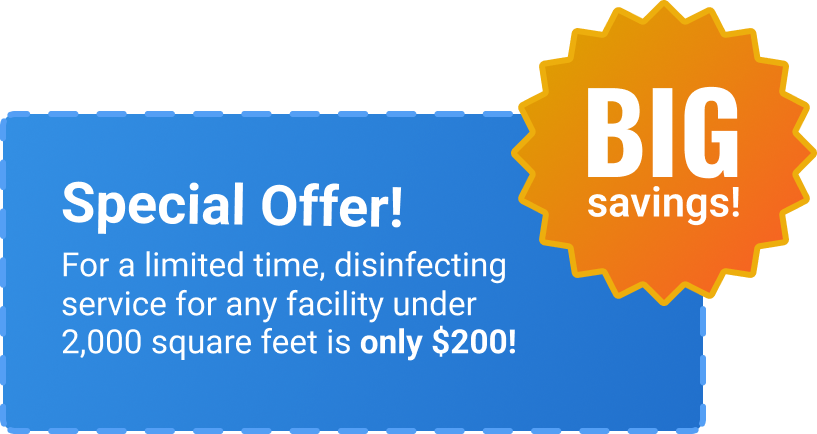 Are you doing enough to keep your family or staff safe from illness?
Sure, vacuuming, dusting, and wiping down surfaces will help you keep a clean, tidy space. However, when it comes to eliminating germs and maintaining a disease-free environment, those standard cleaning tasks alone won't cut it. In addition to your regular cleaning routine, you also need to perform thorough disinfecting and sanitizing services with the proper chemicals and equipment. And that's where Clear View Cleaning in York, PA, comes in.
See, most average folks don't have the professional training, protective gear, or, frankly, the spare time to conduct exhaustive disinfecting services on a consistent basis. Thankfully, the disinfecting specialists at Clear View Cleaning are highly skilled and equipped with the powerful tools needed to neutralize viruses, bacteria, and other pathogens. 
When you book our fully insured disinfecting company for service, we will cover all of your space, including surfaces and ambient air. Using industrial-strength disinfectants and our 20+ years of hands-on experience, our professionals will leave you with a home or commercial space that literally couldn't be any cleaner. 

So, give yourself the blessing of health, safety, and peace of mind: Call Clear View Cleaning for expert disinfecting and sanitizing services in the York area today. You won't believe how fast our turnaround time is!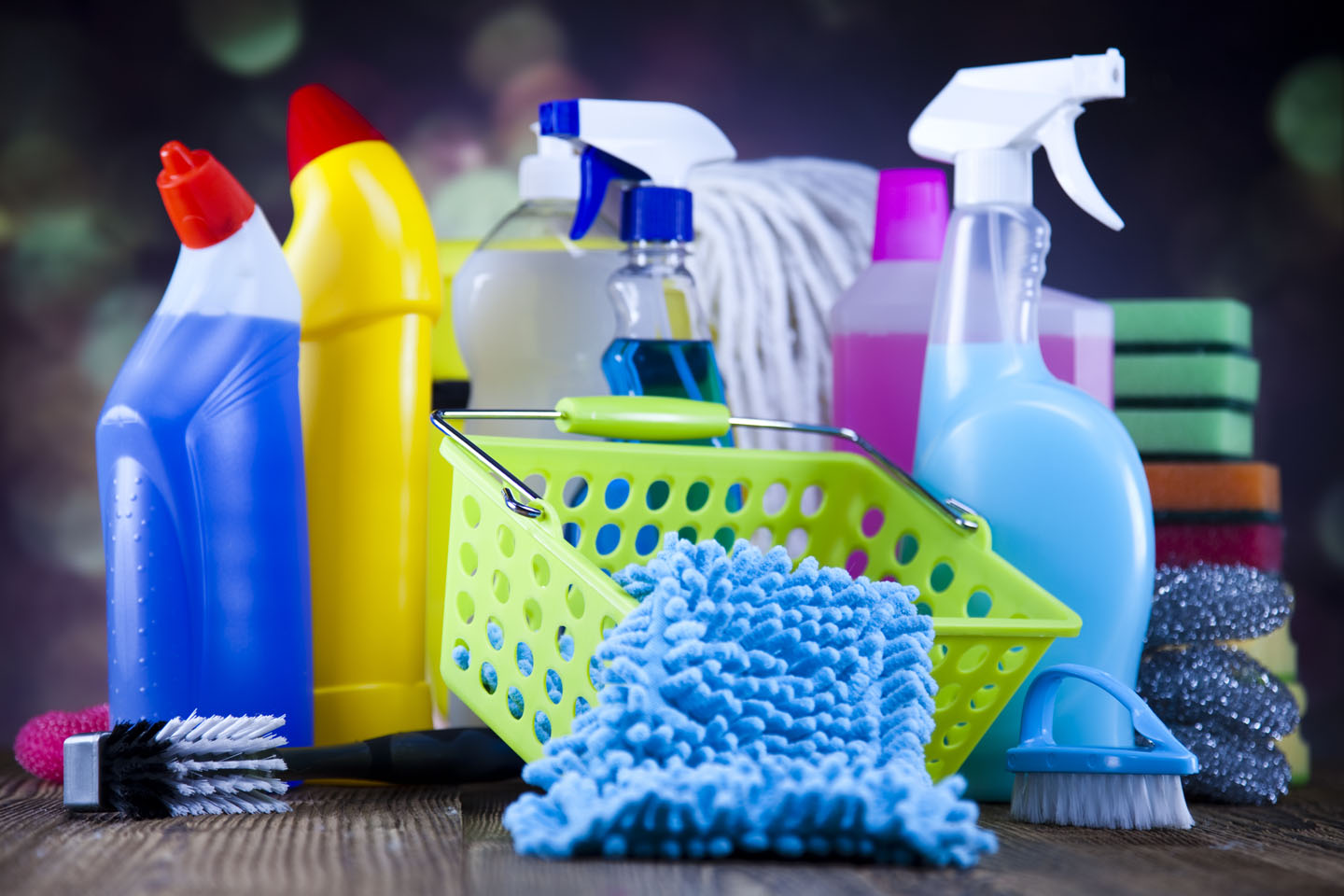 We Don't Just Sanitize—We Actually Disinfect!
Many people use the words sanitize and disinfect interchangeably. That's fine for casual conversation. However, in the cleaning industry, there's actually an important distinction between sanitizing and disinfecting:
Sanitizing services reduce the bacteria and germs on a surface to a safe level for humans.
Disinfecting services kill everything on a surface.
As you can guess, true disinfection services require harsher chemicals than sanitizing services do. Therefore, disinfectants are used on surfaces and objects that won't come into close contact with mouths, eyes, or skin. For everything else (e.g. cooking utensils, food prep surfaces, children's toys, etc.), sanitizing with less potent chemicals is safer.
We want our clients to understand this distinction because Clear View Cleaning offers both disinfecting and sanitizing services. Therefore, when you hear us talk about disinfecting, we're specifically talking about killing every last microbe and pathogen, including dangerous viruses like the novel coronavirus.
Regardless of whether you need gentle house sanitizing services or powerful commercial disinfection services, we're the local cleaning company to call!
Strategic Approach to Business and Home Disinfection Services
At Clear View Cleaning, we don't believe in shortcuts or cookie-cutter solutions. With our perfectionism and commitment to completing every single job to the best of our abilities, we distinguish ourselves from other home and office disinfection services nearby. 
Furthermore, we take the health and safety of our clients very seriously, which is why we do everything by the books:
We follow all disinfecting procedures recommended by the CDC.

We use EPA-approved chemicals that have been specifically registered for disinfecting purposes.

We provide specialized sanitizing for food service locations.

We safeguard your property and inhabitants by taking extra protective measures, including:

Proper ventilation

Spot-testing on furniture and sensitive materials

Tailoring our disinfectants and tools for each individual surface, rather than using a universal solution that could potentially damage certain items.
Our smart, methodical disinfecting and sanitizing services are effective in fighting pathogens of all kinds and on all surfaces. Whether you're concerned about mitigating the latest disease outbreak or you need to disinfect your kitchen after discovering mouse or rat droppings, you can count on Clear View Cleaning for safe, satisfying results.
From sanitizing houses to disinfecting stores, offices, and other commercial properties, our qualified professionals can do it all. Contact us today to book an appointment in York, Dillsburg, Hanover, or a surrounding area!
Antimicrobial Shields Available!
After sanitizing and/or disinfecting your surfaces, we can even take things one step further: Our team can apply an EPA-approved protective shield to your countertops, tabletops, and other high-touch surfaces. When applied, this shield renders your surfaces antimicrobial for 30 days! 
Give us a call to find out more about adding this option for the ultimate protection.
What Is Electrostatic Disinfecting and How Does It Work?
We also offer electrostatic disinfecting.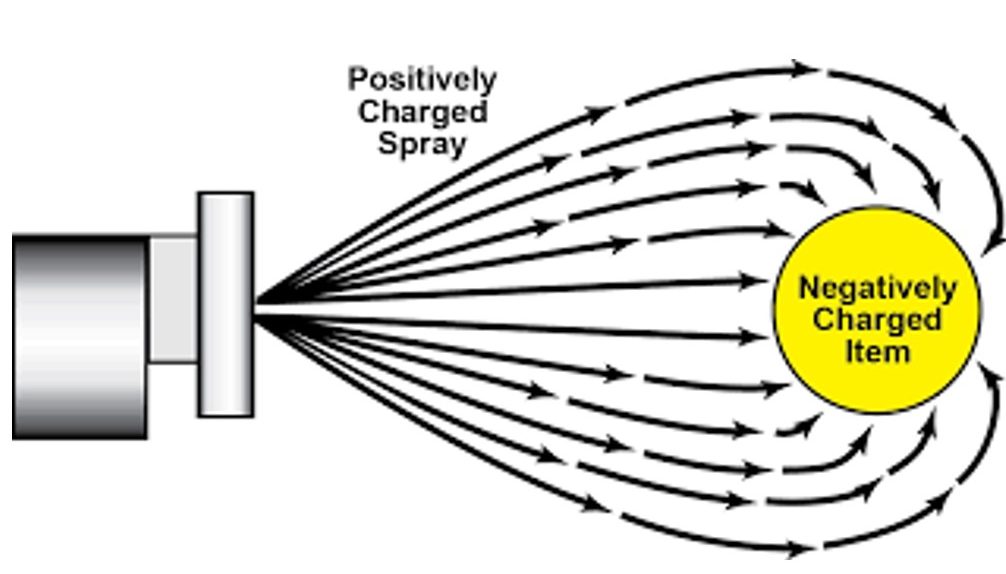 Electrostatic disinfecting is a way of quickly and evenly coating a surface with a disinfecting solution. This is done by using an electrostatic applicator that gives a negative charge to the disinfecting solution as it exits the nozzle. The charged molecules will repel each other, meaning they will be an even distance from each other, but will be attracted to the surface they are applied to. The charged particles have a charge strength greater than gravity allowing them to target a selected surface from multiple directions very quickly, thus providing near-immediate room reentry. 
The science behind it is detailed, but in the simplest of terms, electrostatic disinfecting works by providing a charge to a solution so that it electromagnetically sticks to a targeted surface, providing 360-degree coverage.
This method of disinfecting is ideal for businesses and commercial applications where a rapid turnaround time is critical. Call now to learn more about it!